USB Drives
Strontium USB flash drives ensures easy transfer, sharing and storage of videos, music, pictures and others beyond your expectations. Keeping your data safe with optimal fusion of speed, storage and steadfastness, you could put your worries at rest and store your data and bring your data to wherever and whenever you need it with Strontium USB Flash Drives
AMMO USB 3.1
Strontium AMMO USB Flash Drive is a true beauty clad in a robust body with shiny metal finishing. With its sleek and lightweight body, it provides extreme convenience to users as they carry their music, photos, videos and other data around with ease. Furthermore, every AMMO Silver USB comes with a free metal key chain. Crafted with extreme care and excellent workmanship, this unique USB flash drive is certainly an object of desire for all users.
Pollex USB 2.0
Strontium Pollex USB flash drive has a lightweight and compact form factor that brings extreme convenience to every users. Clad in a high quality plastic body material with smooth black and red finishing, you will not be able to resist the temptation of playing it within your fingers. Equipped with the latest COB (Chip on Board) USB flash module, you can be ensured with fast and reliable data transmission to improve productivity of your daily data usage.
Strontium Mobile WiFi Cloud is a portable media hub to stream media to your tablets and smartphones from storage media, such as SD cards, USB drives or external portable USB hard drives via a secure, wireless connection, no matter where you are! What's best, up to 5 users can access and share stored media content – simultaneously!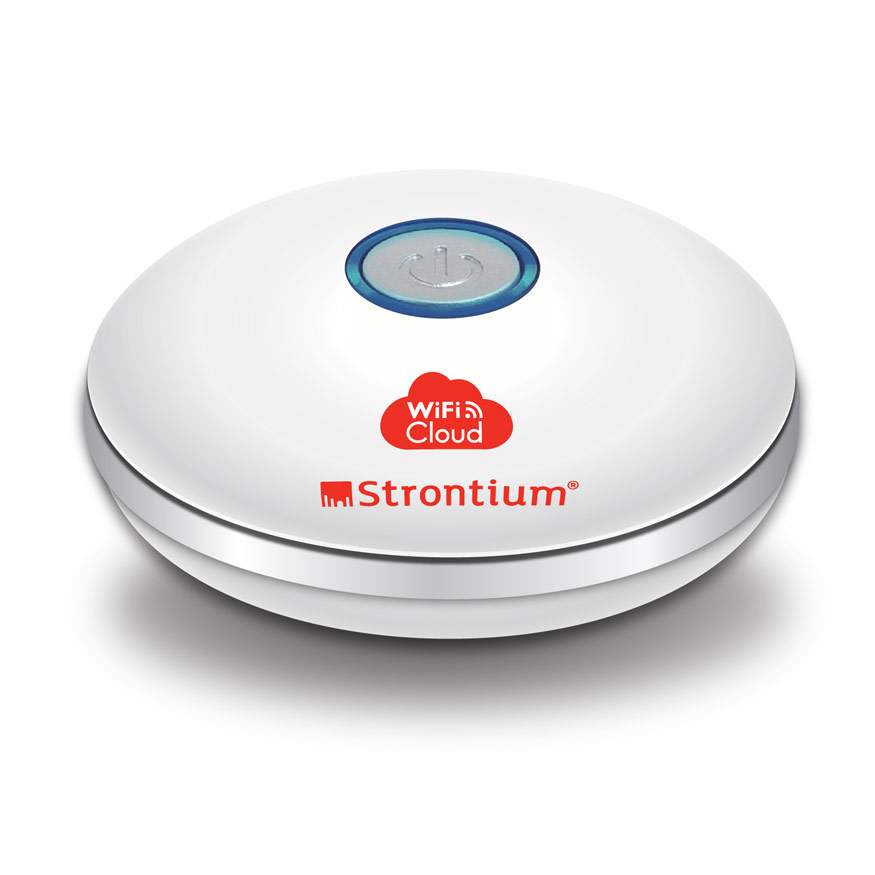 Storage Options: USB and SD. microSD card (with included SD adapter)
Wireless Network Interface: Wi-Fi 802.11 b/g/n with wireless security (WEP, WPA, WPA2, PSK)
Rechargeable Battery: Up to 8 hours** of continuous use; built-in Li-ion 3000 mAh 3.7v battery
Interface: USB 2.0
Free iOS App: Yes
Free Android App: Yes
Part Number: Sri-CUBa-3KW
Warranty Period: Two-Year Limited Warranty